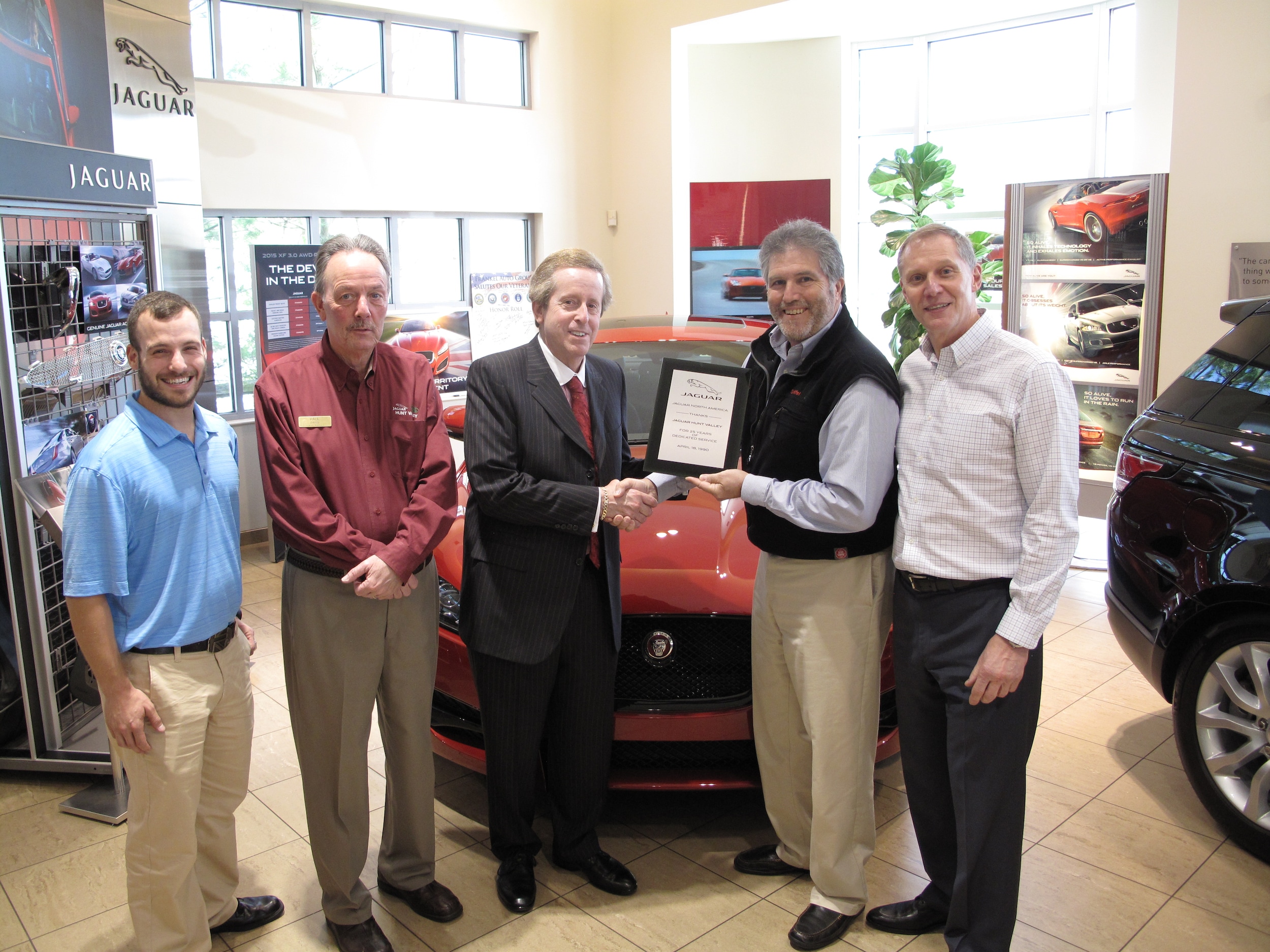 JAGUAR HUNT VALLEY CELEBRATES 25 YEAR ANNIVERSARY
Congratulations to Jaguar Hunt Valley on their 25th anniversary!
"We at Frankel are proud to reach this milestone" says Bob Frankel, President. "Being a part of the Jaguar brand and serving the community for more than a quarter of a century is a tremendous accomplishment."
The Jaguar dealership is part of the Frankel Automotive Group, a family owned and operated business serving Baltimore and the surrounding areas.

(Pictured Left to Right): Nick Tucker, Certified Pre-Owned Manager, Jaguar/Land Rover South Region; Paul Darby, Centre Manager, Jaguar Land Rover Hunt Valley; Bob Frankel, President, Jaguar Land Rover Hunt Valley; Andy Palmisano, Market Manager, Jaguar/Land Rover South Region; Andy Mitchell, After Sales Market Manager, Jaguar/Land Rover South Region